Naira Crisis: CBN Orders Collection of Obsolete N500, N1000 Notes by Commercial Banks
As a directive from the Central Bank of Nigeria, old N500 and N1,000 notes from the public are now being collected by commercial banks.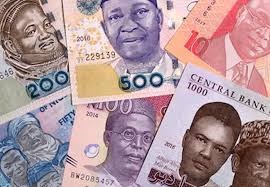 However, it set a cap of N500,000 on the amount the banks could take in.
The CBN insisted that the previous currencies were no longer accepted as legal money.
According to a bank source, the CBN instructed the banks to collect the funds instead of bringing them to the CBN office because it was impossible to gain entry to the bank.
"Go to your bank but fill out the form before you go. Go with the reference code you generate. With your code, banks will collect it from you, but if it is more than 500,000, you will go to the CBN and deposit it," a CBN official instructed.
The CBN earlier launched a gateway on its website and required those wishing to return outdated notes to fill it out and generate a number.
Godwin Emefiele, the governor of the Central Bank of Nigeria, instructed the banks to provide people access to the old N200 notes on Thursday.
About The Author