Why Woman In Viral 'Mummy Calm Down' Video Claimed Her Life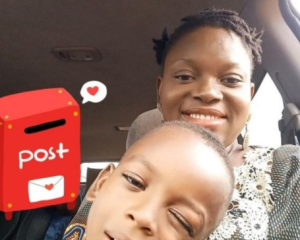 Toluige Olokoobi Babalola, the woman in the popular "Mummy Calm Down" video, who sadly passed away in Benin City, Edo State, left a shock on those who remember her son, Oreofeoluwa Lawal-Babalola, begging her to "calm down and rest a little."

It would be recalled that the video which went viral in 2020, captured the hearts of many with the young boy's heartfelt plea for his mother to show mercy when she tried to discipline him.

It sparked conversations about parenting and discipline, and even caught the attention of Lagos Governor Babajide Sanwo-Olu.

Beyond Boders reports that Oreofeoluwa, then four years old, became a social media sensation following the video's popularity. He even secured a brand ambassador deal with an Abuja-based real estate company.

However, the incident also brought unwanted attention to Toluige's life, as she reportedly faced scrutiny and judgment from some, which may have contributed to her struggles.

According to a post on the micro-blogging site X formerly known as Twitter, a user, Samuel claimed Toluige had been battling personal issues that she kept to herself. She reportedly took her own life, leaving behind her three children, including Oreofeoluwa.

"The woman in the viral 'Mummy Calm Down' video has just committed suicide here in Benin. She refused to speak to anyone about her problems. She left behind three kids for her husband, including the popular 'Mummy Calm Down' boy," Samuel wrote.


About The Author